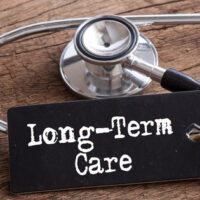 Although planning for long-term care is almost always in a person's best interests, it is not uncommon for family members to wait until a crisis occurs before actually grappling with this issue, at which point, it is too late to plan ahead. The best time to take inventory of the things that a person might be faced with when it comes to care options for oneself or a family member is, as much as we may want to put it off, right now. Creating a long-term care plan involves a lot of moving parts, including the resolution of legal issues and medical matters, so if you want to begin the process of planning your own estate or creating a long-term care plan, it is critical to speak with an experienced California long-term care planning attorney who can advise you.
Long-Term Care Preparations
Working on a long-term care plan can be difficult and requires a number of steps, including:
Working with an elder law attorney and financial professionals to account for one's assets and plan for future expenses;
Notifying key individuals of important decisions, including power of attorney assignments, as well as medical, financial, and end of life decisions;
Researching relevant resources, including senior housing, financial assistance, and community centers;
Making decisions about housing matters, which involves deciding where a person will reside as they grow older and how that place of residence can best support the planner's needs;
Making decisions about health-related matters, which could involve everything from preparing a healthcare advance directive to taking steps to live a longer and more independent life; and
Determining how to pay for long-term care, whether through personal funds like pensions and savings or through government health insurance programs and long-term care insurance.
In addition to taking these preparatory steps, individuals who are interested in planning for their long-term care will need to obtain copies of important legal documentation.
Important Documentation
Any thoroughly prepared long-term care plan will require the inclusion of specific legal documentation, including:
Power of attorney, which allow individuals to appoint another person to make financial and medical decisions on their behalf in the event of incapacity;
A living will, which explains a person's healthcare wishes to physicians and family members; and
A will, which determines how the drafter's estate and possessions will be distributed after his or her death.
It's important to note that a person who is cognitively impaired or incapacitated cannot assign a power of attorney, which is why planning ahead of time is so important.
Schedule an Initial Case Review Today
If you are concerned about a loved one's long-term care plan or are interested in creating a plan of your own, you need the advice of an experienced attorney. Please call us at Feldman Law Group to speak with dedicated Walnut Creek long-term care planning attorney Aaron Feldman about your own long-term care planning needs. We can be reached by phone at (925) 208-4543 or via online message.
Resource: