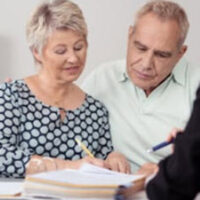 The biggest adversary of estate planning is procrastination. There are various reasons why people choose to hold off on creating an estate plan.
Most people feel uncomfortable talking about their own death. Others may think that hiring a lawyer, to create an estate plan, is too expensive. People often argue that they are too young or do not have enough assets to be concerned about their estate. Regardless of the reason, putting off your estate plan can have disastrous consequences.
Reasons not to Procrastinate
There are endless horror stories about people who put off their estate planning. Procrastinators end up passing away or becoming afflicted with a debilitating illness before being able to carry out their estate planning desires. Not planning now, could result in costing your dearest loved ones much more in the long run.
If you become incapacitated your assets may be placed in conservatorship. All costs, from attorney fees to court costs, would be paid from your estate. Additionally, upon your death, this process would not take the place of probate. Meaning your family would have to go through the court once again. In this situation, California intestacy law would determine how your assets are distributed.
Starting Early Provides More Options
Estate planning consists of much more than merely creating a will. A proper estate plan provides a great excuse to engage in long-term financial preparation. The right lawyer will assist you in opening trusts and accounts to help you finance your retirement. This allows you to plan for Medi-Cal qualification and/or nursing home expenses.
Once you have an estate plan in place, you do not have as much to worry about. Having an estate plan allows you to choose the beneficiaries of your estate, rather than the court. Knowing that, upon your death, your loved ones will be taken care of provides more peace of mind.
A proper estate plan can help reduce income tax exposure. Especially for those with considerable estates, a revocable living trust may reduce your taxable assets. A skilled estate planning lawyer can assist with developing a plan to lower potential estate taxes.
Most importantly, if you have children that are still minors, creating a will ensures your children are taken care of by a guardian of your choosing.
Incapacitation or Death is Always a Risk
The truth is that anyone, regardless of age, can become incapacitated or die. Accidents, injuries, illness, or even random acts of violence can all change your life in an instant.
In California, if you die without a valid estate plan, the laws of intestacy would be used to distribute your estate. Even small estates without valid estate plans will end up in court. An unwanted consequence of this is unintended heirs receiving assets or money. Additionally, your estate could be locked up until after various court proceedings.
We can Provide the Help that you Deserve
The truth is, once you become an adult, it is never too early to develop your estate plan. However, as quickly as life passes, procrastination or unforeseen circumstances can make it too late. An experienced estate planning attorney can assist you in establishing a personalized estate plan.
Although estate planning may be uncomfortable, we at Feldman Law Group are here to assist you through it. Our experienced estate planning attorney can carefully craft a custom-built plan for all your needs.
With the right Walnut Creek estate planning attorney, the process is much easier. You can count on our qualified team to examine your situation, discuss your interests and goals, and work to create a solid plan. Call today at (925) 208-4543 or contact us online to discuss your options more in-depth.
Resource:
leginfo.legislature.ca.gov/faces/codes_displayText.xhtml?lawCode=PROB&division=6.&title=&part=2.&chapter=1.&article=