I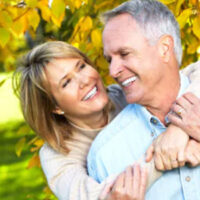 s it completely necessary to get conservatorship for someone suffering from Alzheimer's disease? Unfortunately, anyone that is afflicted with Alzheimer's disease sooner or later becomes incapable of caring for themselves. Consequently, a loved one may have to assume responsibility for their family member's finances in case their condition worsens. When the person suffering from Alzheimer's becomes legally incapacitated, a judge may assign a conservator to make important choices for them.
In an ideal world, the person suffering from Alzheimer's will have already appointed someone in their durable power of attorney prior to their incapacitation. Applying for conservatorship can be a costly course of action, which necessitates requires paying filing fees, investigation fees, and seeking assistance with various legal documentation.  However, when there isn't an Advanced Health care Directive, Power of Attorney or Trust to manage their affairs, a Conservatorship becomes necessary.  The Conservatorship process can even be used to create a Living Trust to avoid Probate when the Conservatee dies.
Applying for Conservatorship for Someone with Alzheimer's 
In California, in order to apply for conservatorship for someone with Alzheimer's, the conservator is required to file paperwork, including broad personal information pertaining to both the conservatee and conservator.
Additionally, all of the medical treatment recently obtained by the potential conservatee needs to be outlined. All public benefits received by the conservatee in the course of the year, such as Social Security benefits, must be disclosed. After all of the documentation and paperwork has been filed, a copy of the petition must be served to the potential conservatee and immediate family members recorded on the petition.
Court Investigation and Conservatorship Hearing
In every conservatorship for someone suffering from Alzheimer's, the court will conduct an independent investigation regarding the assertion of genuine incapacitation. Typically, this entails an investigator talking to the potential conservatee to verify their level of competence and incapacitation. The investigator will make their own assessment of the conservatee's state of mind and incapacitation.
Upon competition of the investigation, the judge will have a court hearing to decide if it is truly essential to appoint a conservator. In court, close family members of the conservatee are entitled to oppose the conservatorship. The investigator will put forward their findings. Furthermore, the court will determine if the proposed conservator will perform their duties in the best interests of the conservatee. If the judge decides to appoint the conservatorship, the conservator will be required to report to the court periodically.
Contact an Attorney Today for Help
If you have a family member that is suffering from Alzheimer's, it is imperative to have a conservator appointed to manage their personal and financial matters. A knowledgeable conservatorship attorney will help you file for a conservatorship and guide you through the process. Often a conservatorship may be the best option to ensure that your family member with Alzheimer's gets the appropriate care.
We at Feldman Law Group will examine your family member's condition and work hard to obtain a conservatorship for them. Call our Walnut Creek conservatorship attorney at (925) 208-4543 or contact us online to discuss your family member's conservatorship needs in more detail.
Resource: