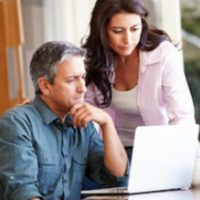 Throughout life, we are forced to do loads of paperwork, such as college applications, taxes, and purchasing a house. Proper estate planning is no different. There are a number of vital documents to consider creating based on your overall estate planning objectives.
These documents make certain that your decisions concerning health care preferences and legal affairs are all followed. Additionally, properly creating your estate planning papers will have long-standing effects on your loved ones' futures. The following are the most vital papers in your estate planning:
Your Will
A will is a legal paper that states a person's binding choices regarding the distribution of their assets at death. A will appoints a person to oversee the distribution of those assets. Properly drafted wills should include all the person's important assets to be transferred to charities or people of their choice. If you die before having a valid will, assets would be distributed in accordance with intestacy statutes.
Additionally, if the person has any surviving minor children, the will states the person that will become the guardian. Anyone with minor children ought to draft a valid will in order to identify the person chosen to raise their children, in the event of death. Otherwise, a third party or judge would make that decision for the deceased.
A Revocable Living Trust
Revocable living trusts are legal papers that can be drafted during the person's lifetime or included in their will. A trust generally designates someone to operate as the trustee. According to California Probate Code §15800, the person holding the power to revoke is owed the duties of the trustee. The trustee handles and controls the assets placed in the trust for the beneficiary. This document is important to prevent any probate proceedings and distributes assets as directed in the trust.
The more danger of death or incapacity, the more essential a living trust becomes. A living trust is recommended especially for those with high-value assets. Trusts are important because they enable you to provide protection for loved ones and maintain control over your gifting, even after you're dead.
A Durable Power of Attorney
A power of attorney is a legal paper that empowers another person to act for you. This enables the designated person to act in situations where the authorizer becomes incapacitated. The person named on your power of attorney has the power to manage your affairs.
A trusted agent can make financial and health care decisions in the event of a mental or physical disability. Without it, there can be delays or interruptions to vital matters, while the proper authority is obtained.
An Advanced Healthcare Directive
A health care directive chooses the actions that should be taken for health care, when the person is no longer able to, due to incapacitation or sickness. This document chooses an agent to voice your health care wishes. This could include preserving your life through life support or becoming an organ donor. Advanced healthcare directives allow your doctors and agent to obey your wishes when you are not able to direct your own care.
Getting Help with Your Estate Planning Documents
A competent and experienced estate planning attorney can assist you in creating any or all of these essential documents. In order to protect your loved ones and assets, we at Feldman Law Group advise you to create a will, revocable living trust, durable power of attorney, and advanced healthcare directive.
It is never too early to create a personalized estate plan. We can assist you in developing a guidebook to lead you and your loved ones through life's unexpected circumstances, and guard succession of your prized assets upon death. You can count on our experienced Walnut Creek estate planning attorneys to carefully craft a custom-built plan for your needs. Call today at (925) 208-4543 or contact us online to discuss your options more in-depth.